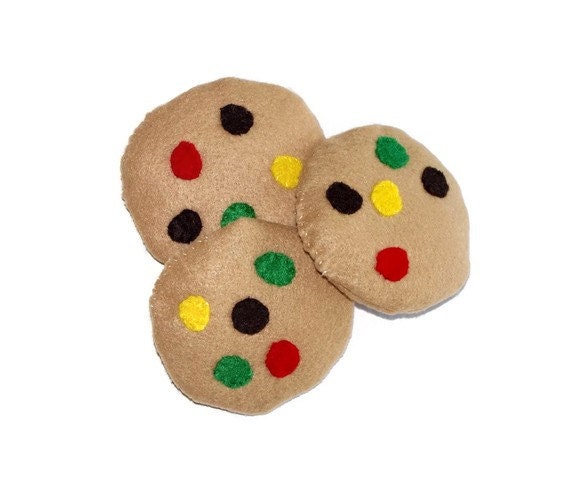 We have a winner!
I am late with the post....but I live my life a few minutes behind. Sorry folks.
The winner of the 3 M&M cookie set from JDensing Felt Play Food is....
Valerie Chapman!
Congratulations!! Get in touch with me and give me your info so Ms. Densing knows where to send your prize!
Also, everyone who didn't win, but
still loves these amazing products - Remember that you can go to the

Handmade Holiday Workshop and Mini-Market, which will be held at the upscale West Elm Store in Highland Village in Houston, TX on December 1st.
Thanks to all who entered!