One King's Lane
is having an awesome Christmas Blowout - so before your Christmas high wears off, before you start to get a little queasy seeing red and green - hit this discount sale for next year!!
You get a $15 credit for signing up. You must buy $30 of merch to use the credit. So we're talking $15 + shipping (About $7.)
This is a sweet deal: Plates, $10; Coffee mugs, $10, Red cake stand, $10. You pay $15 + shipping for all that.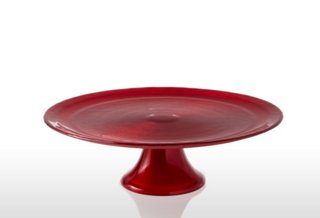 That's under Holiday Tabletop. There is also, decor, gift wrap, Christmas cards, florals, and further down, great deals on designer pillows, rugs, and decor. And a really cute kid's tableware sale!
You should definitely check it out while you're winding down from your holiday!
Ashley