One Kings Lane
is having an end of year blowout. Their best-selling products have ALL gone back up for sale at their low amazing prices! Home decor, tableware, children's decor....I'll show you just a couple.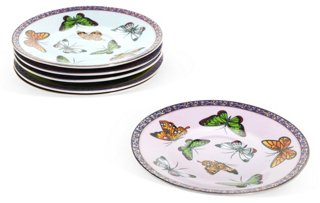 These? $6 for a set of 12. And they are so pretty! I don't think I would be able to convince my husband that we need butterfly plates, but I wish I could.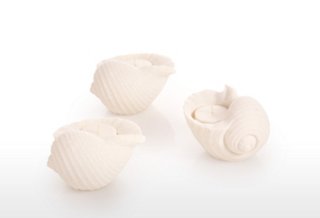 These sweet shell tealight holders are $12 for a set of 3.
Now remember, you need to spend $30 to use your $15 signup credit, okay? It won't be hard. I made an amazing order a few weeks ago, that will be here next week, and I easily had $45 worth of product in my cart. I saved over $80 though.
There are tons of kids room decor things, wall art, a BUNCH of kitchen stuff at incredibly low prices. So do yourself a humongous favor and look into this site. Sales only last for a short period of time, so make sure you
check it out!
Ashley