I've used
One Kings Lane
a few times. I love them. You know all that neat stuff they have in Good Housekeeping magazine, that you wish you could have for in your house, by French Laundry and all those fancy folks? But it's just too crazy outrageous expensive? Hurt your feelings, right?
Well, meet
One Kings Lane
. They have that Good Housekeeping stuff at prices you cannot possibly beat. They have Tastemaker Tag Sales, which are almost like online vintage yardsales, but each home decor piece is chosen by an interior decorator. They typically are a little higher in price, and they never last long.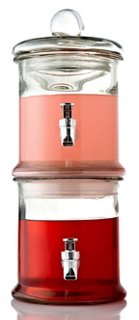 But they also have high end kitchen tools, organizational tools, stationary, bags and baskets, and those cute wooden signs I love for my walls.
This two tiered beverage dispenser is regularly $60, but they have it on sale for $25. I bought one like this, just wasn't two-tiered, and we loved it for iced tea! It was so pretty to look at too!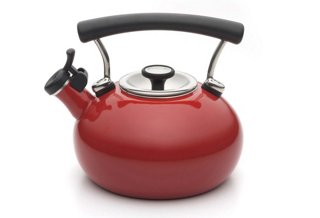 This tea kettle comes in grey as well, regularly $40, the good folks at
One Kings Lane
have marked it down to $28.
It actually gets better, believe it or not. Everyone who signs up with a new account will get a FREE $15 credit to the site - to spend on ANYTHING you want! And you can save it and use it later if you want. But you should definitely check them out today, there is a lot of neat stuff...and since we are coming up on Christmas, you want to watch the sales - they get to be pure AMAZING in September and October!! Last November I think I got my beverage dispenser, and it cost $15 I think. (A $15 credit would make it FREE for you.)
So grab this credit
and either use it, or sit on it, because there will be something for you, and soon!
Ashley