New customers, as always get a $15 shopping spree to start off their One Kings Lane experience on a top note!
One of the sales available today is Zak Designs - kitchen stuff!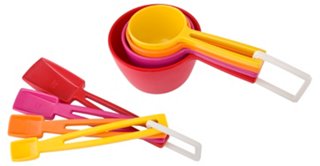 These measuring cups are spoons are super cute right?? I love having bright, fun kitchen tools - it makes my job a little bit more fun! They also come in cooler colors, blues and purples.
And THESE ones are only $12 - so with your credit for signing up...they will be....FREE!
Who can argue with free cute measuring cups? Well no one. Unless......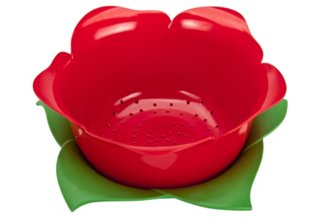 Unless they are planning on getting a colander set that looks like a ROSE! How cute is this? I love it. It's regularly $25, but One Kings Lane has it for $17 today.
With your credit, it would be $2!! Dollar store price for something cute and awesome that will make spaghetti night even more fun than it already is....if you can imagine that!
Don't stop reading just yet!!! Take a look at what else I found.....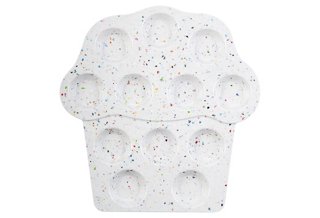 It's a cupcake tray. And it's shaped like a cupcake!! This would be adorable for a little girl's birthday party, or if you decide to come visit your friendly neighborhood deals blogger, especially if she happens to write Bedfordnomics. ;)
It retails for $20. But it's available on OKL today for $14! And if you have $15 worth of credit, that makes it FREE!!
Beautiful. Just beautiful.
Anyway, you have to go right over and see what One King's Lane has to offer today.
You're going to love it!
Ashley