First of all I would like to express my irritation that my camera only works when I don't NEED it to. I wanted to have this up last week, but could not get my camera to turn on. Now it will turn on and not take pictures. So I am using Green Papaya's stock pictures from their
Etsy shop.
I apologize for the absence of my cute kids and semi-clean kitchen this time.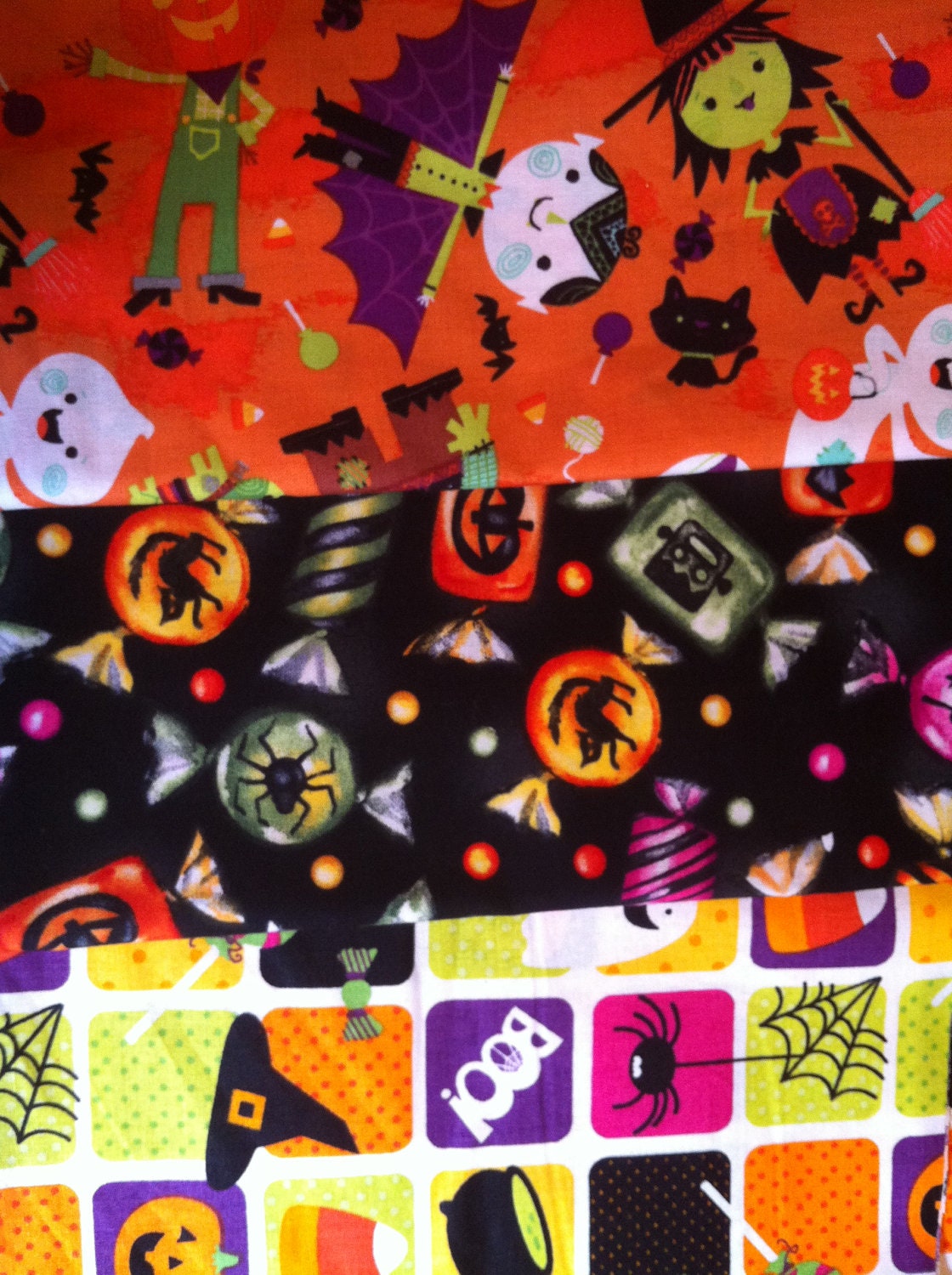 We talk all the time about saving the environment, saving money, making life easier. Those of you who cloth diaper, most of the same conveniences are true about unpaper towels! Have you ever thought about them? You never have to run to the store for more when you run out! It's one expense you can write out of your budget! They are 500 times cuter than their disposable counterparts!
The awesome folks at
Green Papaya
sent me a dozen adorable cloth unpaper towels to try out on our family and tell you about. They sent these ADORABLE Halloween print ones! I love them so much. Six are these prints, and the other six are green, purple, and black. They are cotton fabric on the printed part, and the other side is microfiber - like the insert from a cloth diaper.
Their design is totally genius. They use snaps to hook them together so you can roll them up just like paper towels! AND THEN, even more brilliant than that - there is no cardboard tube that most people don't bother to put in the recycle. They have figured out how to make a REUSABLE unpaper towel roll! It's made of plastic mesh, rolled and snapped together. If anything gets on it, you can clean it right up! Also, there are snaps on the roll, so your first unpaper towel is snapped directly to the roll, and then you snap the rest of the rolls onto the end of that and roll it right up! It will sit on your paper towel holder and be pretty in your kitchen.
These unpaper towels actually work BETTER than paper towels! They don't fall apart. The microfiber side scrubs off so much more crud than a paper towel can handle. And talk about rinse and reuse!! With paper towels, on heavy cleaning days, we sometimes went through a whole roll in a day - now all I do is rinse the used unpaper towel in the sink, wring it out, and start up again!
My husband was totally skeptical, saying that is never going to work any better, it won't be convenient, and I'm probably going to buy paper towels after a week. He didn't. When we used them all up after a few days, we just threw them in the washer and set up the roll again! It was really very easy, and he is quite impressed!
I had only two complaints about them.
1. The microfiber stains very easily, but this can probably be resolved by sunning them.
2 The snaps make it kind of hard to tear them off the roll - like at supper time when I come upon a big mess somewhere, I can't just rip off a towel and go to work. I solved this problem by thinking ahead and tearing one off and putting it in my pocket of my apron when the boys sit down to dinner.
Did I mention how much FUN they are??? We have used them as place mats under the boys' plates, and then they get to use them to clean up after they are done eating. I may have to have a roll for every season, a surprising way to keep my kitchen festive! There are SO many different options! There is one for every holiday, season, and color scheme!
Are you impressed? I know. I still am too. Well, lucky for you,
Green Papaya
wants to give one of you Bedfordnomics readers your very own roll in your choice of fabric!
Enter on the Rafflecopter below, and make sure you check out ALL THE OPPORTUNITIES TO WIN!
Have fun, play fair, and come back on Sunday, October 21st to see who won!
a Rafflecopter giveaway