One Kings Lane has some awesome freebies!!
I love chalkboard. I have two cans of chalkboard paint in my garage that I just don't know what to do with yet! OKL has you set up with their chalkboard sale! Remember that you get $15 worth of FREE credit for being a new customer, so check out what you can get for nothing today: A set of 3 flower pots with chalkboard labels, $15 - FREE with your credit.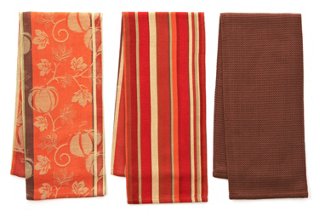 I love these harvest colored dish towels. Dish towels are an awesome and versatile part of your kitchen that can be easily changed to become festive, every season! This set of 3 is marked down to $9 right now on OKL, so with your $15 credit, you'd still have some left to keep shopping! There are several other sets available, but this one was my favorite...I just love that striped one in the middle!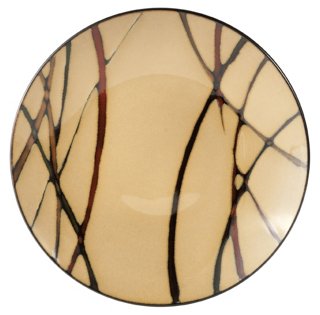 This set of 6 salad plates in the Curves pattern normally will cost $42 - but today on OKL it is marked down to $15! So how convenient that you have $15 of credit to spend! (How about that for savings?) These would not go in my kitchen, BUT, if you plan to give muffins or cookies to neighbors this Christmas, they would be perfect to load up with cookies and give as a gift! And they are adorable. Easy way to amp up your gift giving - for free!
And that is JUST A TASTE of what there is over at One King's Lane today for FREE!! Make sure you go over,
grab your $15 and see what speaks to you!